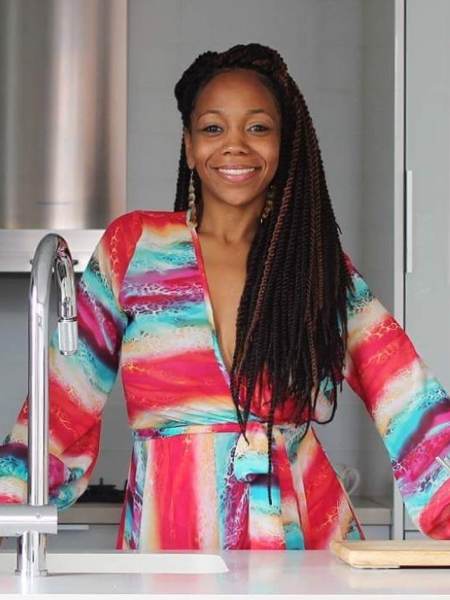 Meosha Williams
New York City & Maryland, United States
Every Parent Wants to Be Effective
As a former Special Education Instructor, a bonus-mother, and a mother of an infant, I have come to learn that the world of parenting is sure to present many gifts and challenges at any moment. I have been fortunate to have a wonderful support system and an amazing training program to help me navigate through the world of parenting. The road, however, has not always been easy. Through my experiences, I have learned that many parents do not have the necessary tools needed to be effective in their role as parents. This leaves them feeling alone, confused, and disconnected from the members of their family. I firmly believe that every parent has their child's best interest at heart; many would do better if they knew how to do so. Parent Coaching can be an effective tool in guiding families on the road to success. It is my goal to help single parents and couples learn effective ways to take care of themselves, while still providing foundational skills to their children. I also collaborate with schools, churches, and other community organizations to provide group coaching to parents who need help. Every parent has individual needs; therefore, it is my role to identify those needs in order to help each client achieve personal growth.
Focus On The Silver Lining
As a Parent Coach, my ultimate goal is to empower parents who want to overcome parental challenges. I do not focus on parenting as a skill. I focus on the life, health, and energy of the parent while providing positive reinforcements. My clients and I commit to 10-12 coaching sessions in order to effectively meet their needs. Our sessions are broken into four stages, which include: The Discovery Phase, The Dream Phase, The Design Phase and The Destiny Phase. As we move through each phase, my clients and I identify their individual challenges, while ensuring to focus heavily on positive solutions. My coaching practice is designed to help parents highlight the amazing gifts that each member of their family brings to the table. We do this by shifting the focus from their challenges to the wonderful attributes that already exist within their family. I strive to provide each client with realistic and effective skill-sets in order to meet any challenge that they may face. Through these techniques, my clients learn to achieve personal happiness, learn to take accountability for their decision-making as parents, and they learn how to effectively guide their children without compromising their own integrity. Soon, my clients learn how to become independent in their thinking, they learn how to display confidence when parenting, which, in turn, helps to build loving and lasting relationships within their families. Through teamwork and collaboration, my clients and I learn how to navigate through any challenge that comes our way.
What Parents Say After Coaching With Me
"
Parent Coaching has been life-changing for me. I learned so many valuable skills that I'm able to apply each day on my own. I've learned to be more patient, thoughtful and understanding with myself and with my family members. I've also learned how to take better care of myself on a daily basis. My role as a wife and as a mother is more fulfilling than it has ever been. My experience working with Meosha has truly given me the confidence I needed to be an effective parent. I am grateful for the hard work and dedication that she put into helping me transform my life.
"
"
Learning how to effectively communicate with my children has always been a dream of mine. Thankfully I learned how to do this through Parent Coaching. The road to changing my pattern of thinking was not easy. However, Meosha gave me the confidence I needed to endure any challenge that came my way. Without Parent Coaching, I do not know what the status of my family would be at this point. She helped me to overcome my fears by being a great listener, by allowing me to openly and honestly express myself, and by omitting all judgment of my experiences as a parent. My children are thankful for my Parent Coaching journey.
"
Search by Specialties

Browse by Location

Find by Name
Search by Specialties