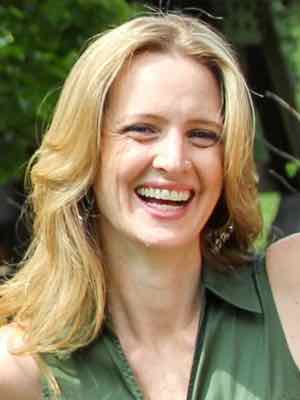 Carrington Cunnington
Aurora, Illinois, United States
Parenting is hard. You're not alone.
Did you know you have what it takes to be an amazing parent? Your kids are a gift and you are intended to walk with confidence, satisfaction and joy as parent. If that doesn't describe you at the moment, you've come to the right place. Few of us go into parenting knowing how to do the job well. It is easy to get derailed when the track we've laid is rickety or nonexistent to begin with. And once we're off track, finding our way back can leave us frustrated, scared, anxious or angry. All too often, we also feel alone.
As your coach, I will help you navigate the parenting challenges that are unique to you and your family with customized support and proven methods. Together we can bring order into your chaos, peace into the fray and hope for a thriving tomorrow. Some of the issues we can explore and tackle together include:
Communication

Identify how to engage positively and effectively to foster intimacy within your family.

Motivation

Stop battling over homework or chores, grades or friends. Learn how to encourage accountability and a strong work ethic in your child.

Media

Understand age appropriate parameters and teach your kids to navigate digital culture with wisdom and discernment.

Discipline

Encourage obedience and cooperation in kids of any age.

Time Management

Tame the chaos and use time to your advantage.

School Advocacy

Engage as a productive ally with those who influence and teach your children.

Special Circumstances

Parents of children with special needs, foster or adoptive children, twins or higher order multiples, and families of divorce, blended families and single parents all need support given their diverse and often unique challenges. Get the tailored support you need for your specific situation.
You have everything you need to thrive as a parent, guide your kids to maturity, and find profound purpose in your leadership role. As a parent, you are the expert on your family. As a coach, I am trained to guide you in the process of change. Together we will identify the specific tools, skills and resources that will help your family flourish and help you implement them for a brighter tomorrow.
What Parents Say After Coaching With Me
"
I was blessed to be able to work with Carrington and have her coach me during a very stressful time in my life. I had been feeling like things in my family were out of control. We never enough time together and I was not able to be the mom I always wanted to be. I had become very short-tempered and frustrated during my day to day time with my children and husband, and I knew that if I wanted to break that pattern I needed to do something. After reaching out to Carrington to see if she thought coaching would be beneficial to me, we got to work. I appreciated the caring and listening that Carrington gave to me. Each week, she was able to ask questions about our family that made it easy for me to explain what was working for us and what wasn't. Before this, I just knew that something wasn't right, but couldn't begin to know where to fix it. She helped me to recognize the things that I wanted to improve, and give me manageable ways to accomplish it. Over the course of the coaching process, I realized that we had slowly eased into exactly what I envisioned my ideal family life to be like! I now understand so many more of our family's strengths, and the way we can work together. We have been able to enjoy more family time and have much more balance between work life and home life. I feel so much more in control and calm in my day to day interaction with my sweet family, and it's amazing to know the strength that we have together! I'm so thankful that I reached out when I did, and for the tools she has given me to be able to make that dream a reality!
"
"
Carrington is such a caring, insightful and compassionate coach. She really listens, beyond just the words! She is able to see past the frustration of a situation and find the golden nugget within. Every session brought an insight and encouragement. Having such a caring ear provided strength and motivation to continue to positively work on my goals. I am a much better parent, and person, thanks to Carrington's wonderful coaching.
"
Browse by Location

Search by Specialties

Find by Name
United States
Other Countries