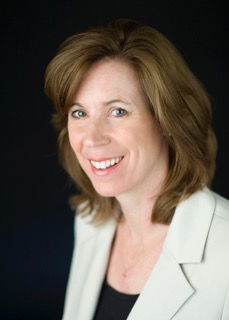 Amy Armstrong
Columbus, Ohio, United States
"Co-parenting" is a term that specifically refers to the working relationship with your child's other parent that may be living separately from you due to separation or divorce.
Many child issues improve as parents and co-parents learn to address issues in the relationship between the parents, including differences in personality or parenting style. The primary focus is to create an atmosphere of acceptance and mutual respect to bring out the best in everyone! This seems impossible to some parents, until they have the experience of expert parent or co-parent coaching. The coaching process is directed toward any specific set of goals set by the clients, including reducing stress, discipline, improving communication, managing time and tasks, and engaging each child in a positive and productive relationship.
I have had the privilege to work with parents and families since 1996 as a parent educator and mediator as well as a PCI Certified Parent Coach®. I co-founded The Center for Family Resolution in Central Ohio to provide a professional setting for families to address conflict, and I invite both couples and separated parents to develop their skills, insight, and decision-making abilities through the coaching process.
As parents explore their family goals and successes, I emphasize the strengths of everyone in the family as a starting point to discover creative solutions to family issues. I firmly believe conflict is an opportunity for growth; my philosophy encompasses theories of motivation and creative approaches to change. With the right insight and guidance, families can shift into a more compassionate, constructive dynamic even in very stressful and challenging circumstances.
My educational background includes an undergraduate degree in Elementary Education, a graduate degree in Social Work, and extensive conflict management training through the Association of Family and Conciliation Courts and Supreme Court of Ohio. I serve on the Boards of the Ohio Chapter of the Association of Family and Conciliation Courts, the Family Law Reform Implementation Committee of the Ohio Supreme Court, and am actively involved in the Central Ohio Academy of Collaborative Divorce Professionals.
As a parent of three grown children, step-parent to three almost-grown children, mother-in-law to a delightful son-in-law and daughter-in-law, and grandmother of a precious grandson, I welcome you to journey with me to a re-energized experience in parenting.
What Parents Say After Coaching With Me
"
Coaching with Amy is one of the best decisions I've made as a parent. It has changed my life and has had such a positive impact on my family. I am a much happier mom and my relationship with my ex-husband has immensely improved. We now work together as a team which has been the best thing for our kids.
"
"
Amy Armstrong taught me how to shift from being a victim of anger and circumstance to a powerful, kind and loving leader of my family. After going through a divorce, I thought of my status in a negative way: My ex-husband. Becoming a single mom. Children of divorce. None of these terms embodied the positive, powerful life I wanted to lead. Amy opened my eyes to the reality that while our family structure changed, we were still all family, connected through our children. She empowered me to think of my kids' dad as my parenting partner and myself as an influential, effective and loving mom, period. It's amazing how we can create love, stability, kindness and compassion when we set our intentions on it. Amy showed me tools to create an awesome new life for kids, myself and my parenting partner and she held me accountable, so that I could responsibly create a great life in my next chapter of life. I provide the highest recommendation for Amy as a mediator and parent coach.
"
Search by Specialties

Browse by Location

Find by Name
Search by Specialties