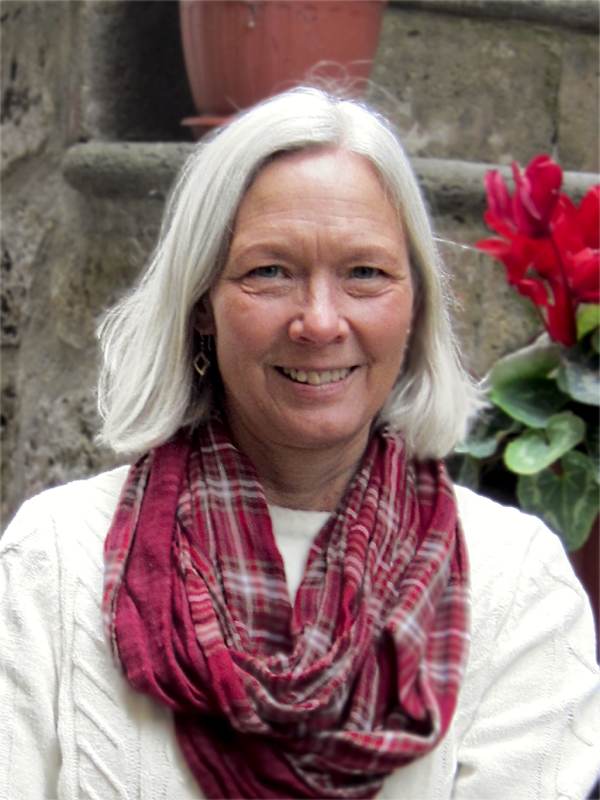 Welcome to "Moving Forward Parent Coaching!"
Parenting is a journey, a long adventure as you and your child learn and grow together. No matter how much knowledge you had or preparation you did before becoming a parent, there are always unexpected twists and turns in life that leave you wondering which way to go next and how to best guide yourself and your child toward a positive future. Sometimes you're stuck, frustrated and feeling like one foot is in thick mud or maybe you feel so overwhelmed that it's like you're drowning in quicksand, about to go under. Your greatest desire is to move forward, to find a way up and out of your current challenge.
Moving Forward Parent Coaching is here to come alongside parents and walk together to a more positive place on the journey. As an experienced mother of five children, I remember joyful family times when all was well. But there were also times of concerns, stress, and exhaustion that rocked my confidence and left me feeling defeated. My grown children are not perfect, but they are responsible, respectful and fun to be with. Now as a parent coach, I love to support and encourage parents through their challenges, helping them become more competent, confident and calm.
As your coach, I will listen carefully as you describe your current situation and then help you discover and grow the strengths and expertise you already possess.  Together we will explore what is working and then envision your best possible future.  Action steps toward your "ideal" are next, and I will be there to inspire and encourage you. As we notice each bit of progress, we will celebrate the joy of moving forward!
Parent coaching is effective for many issues and challenges. Some of the concerns we can explore and tackle together include:
International Families—Our family experienced a mid-career job change and as a result, we have lived in 5 overseas countries. Our children and others of international families, often called "third culture kids," grow up with distinct privileges. However, overseas life is not without its downsides, as frequent moves are difficult. There are many challenges as children are uprooted and have to start over in a new country with a new school, friends, language and culture. Parenting these children can bring unique concerns, including working through significant losses and then returning "home" and feeling like a foreigner. As your coach, I can assist in ways to help your family adjust and thrive.
Motivation—One of the goals of parenting is for your child to be self-motivated and self-controlled. Parents can easily get into the rut of commanding and controlling their children. A coach can help parents review their long-term vision for their child's independence and co-create steps to move in that direction.
Parent-Child Communication—Some days it seems that children have a life goal of negating everything the parent says. Communication can easily spiral downward, whether the child is three or thirteen. A coach can help parents discover ways to effectively communicate so children will listen and feel heard.
First-time Parents—Becoming a parent, whether by birth or adoption, is a life-changing experience! Little ones have a way of dissolving any confidence a new parent had. The early months and years have many highs and lows as roles and routines have to find a new equilibrium. A coach can help parents see through the fog and grow in abilities and self-assurance.
Parent Stress & Self-Care—Today's parents are tasked with countless responsibilities, which can leave parents exhausted and stressed. This can take its toll on personal and family health. As a coach I encourage parents to take time for what brings them calmness and joy. When we nurture ourselves, we will have more capacity to be the peaceful parent our child needs.
I currently live in Europe and enjoy face-to-face coaching. However, thanks to technology, coaching is also very possible and convenient through video chat programs such as Google Hangout and Skype. With flexibility in time of day, I can coach clients in most every time zone worldwide.
What Parents Say After Coaching With Me
"
I am a working mother of school-aged children. We had recently relocated overseas for work. It was incredibly valuable to set aside scheduled time to speak to a qualified parent coach, who also happens to have personal experience as a mother living overseas.
"My children were demonstrating common age appropriate anxieties and behavior issues that were exacerbated by our abrupt lifestyle change. While I knew my children's issues were not out of the realm of normal, I was feeling overwhelmed and tired and was not sure how I could help.
"While I am fortunate to have family and friends for emotional support, I was not gaining effective advice or ideas to make positive changes. With coaching, I was able to voice my concerns in a safe, private setting and receive objective, skilled advice to improve my parenting responses to help my children adjust and thrive in our new environment.
"I personally benefitted greatly from my time with Mary. She has a welcoming, calm, and kind manner. I valued her insight and creative ideas. I highly recommend Mary Trego for parent coaching.
"
"
I am the mother of twins; rambunctious, challenging, energetic and sometimes mischievous 6-year-old boys. I decided to enlist the help and support of a parenting coach after our family relocated to Rome and faced a difficult adjustment period.
"Mary took time to really understand our family dynamic and individual personalities. Her guidance and suggestions were incredibly useful and helped create a much more positive environment in our home. Our appointments always helped me feel more confident and her focus on the positive had a wonderful impact on my own attitude. Mary was able to provide many ideas for me to try with my children that I had never considered. We are still applying some of them at home.
"Choosing to hire a parenting coach has been very beneficial to my family and me and I am grateful for the experience.
"
Browse by Location

Search by Specialties

Find by Name
United States
Other Countries