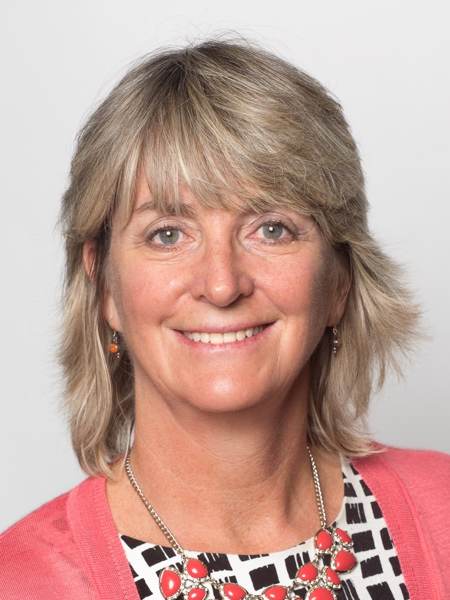 Christine Donavan
Charleston, South Carolina, United States
Do you want to laugh more and yell less?
Do you question your ability to parent well?
Do you want to experience more joy in your family?
Are you struggling with parenting in a troubled marriage?
Are you confused by all the "experts" telling you what to do?
Do you and your partner disagree on the right way to parent?
Are you longing for a peaceful home without bickering or whining?
Are you having difficulty setting limits on computer, game, telephone, and television use?
PCI Certified Coach® Christine Donavan helps good parents become great parents. Whether you are raising a defiant, scared adolescent fighting for privacy and independence while struggling to find their own identity, or if your kids are toddlers, young adults or step children, or even if your family is in distress from divorce or any for other reason, Chris has the experience to help your family ease stress and conflict, giving you the skills that you need - not just to cope - but to help you thrive while raising your children in your unique circumstance.
She believes that you, the parents, are the experts. Her coaching mission is to guide and encourage you through the discovery process of understanding your unique circumstances, and help you refine the tools and knowledge that you already possess to raise responsible, respectful children. Christine's coaching will help you identify effective strategies to help your child grow into a balanced, socially healthy, contributing, independent adult, and help you find more joy, peace and self-confidence throughout the parenting process.
Christine's coaching will help you understand when to let your children learn from the logical consequences of their actions. If you rescue them from the pain of their mistakes, you may well be stealing your child's opportunity to learn a critical life lesson.
You will better understand how to lift your child up by recognizing their strengths - not by espousing vain compliments, rather, you will be taught to offer honest praise about true traits or behaviors. Christine will share with you what experts say the optimum balance is between corrective criticism and positive recognition—a powerful guide to helping your child gain confidence.
And one of the most important things Christine will help you discover is how and when to sincerely and respectfully listen to your children.
Christine Donavan offers expertise and unique perspectives on parenting in today's rapidly changing world. She recognizes that raising children in today's culture is a challenge that can bring intense joy or deep heartache. Christine works face to face with parents in her office in Mount Pleasant, South Carolina or via video conferencing, and has developed a national reputation as an expert on parenting teens.
About Coach Christine
As a public speaker, retreat leader, mission trip organizer, entrepreneur, author, youth pastor, camp counselor, nonprofit director, sales person, and newspaper columnist as well as mother of eight, including boys, girls, step children and children with special needs, Chris offers perspectives on parenting in our present society.
Christine received her Parent Coach Certification® in 2009 through the graduate-level program offered by the Parent Coaching Institute® in association with Seattle Pacific University. This, along with her undergraduate training at the University of Wisconsin and University of Washington, provides the knowledge and research necessary for assisting parents in understanding the developmental needs and expectations of their children.
When not coaching or teaching parenting classes, Chris can be found visiting her children and extended family in the many places they have chosen to live, playing and traveling with her husband, walking her energetic dog on the beach, driving her daughter to the bus stop in a golf cart, or experiencing the awesome power of the sea while kiteboarding the wind and waves of the Atlantic Ocean.
What Parents Say After Coaching With Me
"
This process has been invaluable in our parenting approach. It has given us a broader view of our son's abilities, future and potential. Chris has been an outstanding coach: consistent, clear, responsive, reliable, responsible, knowledgeable, balanced and wise. I cannot recommend this process enough for parents who wish to expand their parenting abilities and knowledge and to overcome seemingly impossible relationships with their children.
"
Charleston, South Carolina
"
My relationship with my teenage son radically changed for the better during the first three months Christine Donavan began coaching me and it has continued to grow ever since. Christine has given me a new perspective on my son. I had not realized that I was stuck in a pattern of conflict followed by estrangement because I was used to focusing on his weaknesses rather than his strengths. Christine helped me see his strengths and good character qualities. Then she helped me understand my parenting style, both my strengths and weaknesses. She helped me see there could be other ways of approaching an issue. In addition, she has helped me understand the value of fostering intrinsic motivation in my son over extrinsic, so that as he prepares for adulthood he will make good and wise decisions not because he is forced to, but because these are what he truly desires.
Chris continues to have an extremely powerful impact for good on my life. She asks just the right questions to help me think through the parenting issues I face with openness to the possibility of stronger, better family relationships. I look forward to each coaching session because Christine never fails to lift my spirits and offer practical guidance, too. I have always loved my children but Christine has provided me with more effective tools, new perspective and fresh hope for loving them well.
"
Asheville, North Carolina
Browse by Location

Search by Specialties

Find by Name
United States
Other Countries