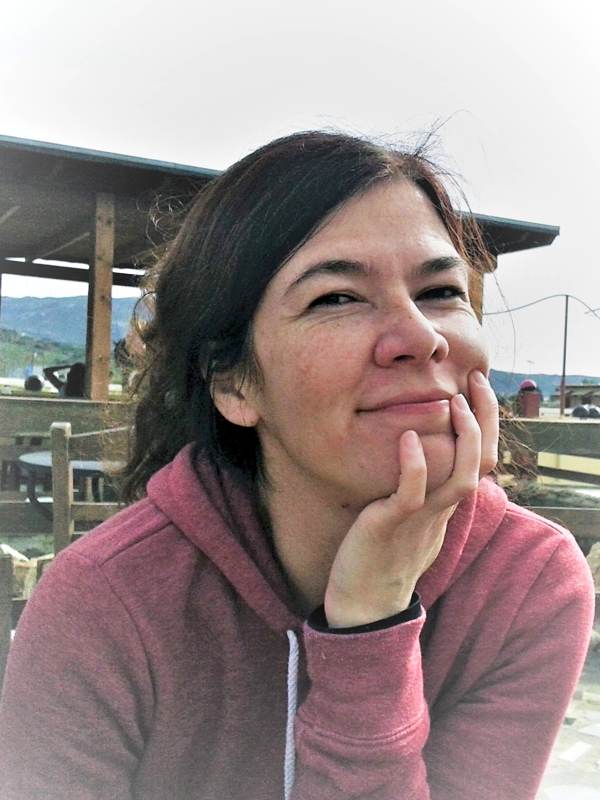 Christina Gika
Island of Kos, Greece
"The moment a child is born, the mother is also born. She never existed before. The woman existed but the mother, never.
A mother is something absolutely new."
—Osho
I was born as a mother seven years ago, when my son was born. I entered this amazing journey, with a deep desire to love, protect, and guide this new, gorgeous, little person so that he can grow to be the man he wants to be, in order to be a happy and balanced person and reach his full potential.
Not an easy ride though, what to do? How do I support him in a way that enhances his growth and doesn't impede it? How do I understand his needs when he doesn't even speak? What happens when my needs and his needs collide? How can I be authentic and enjoy our relationship? What does it take to be a confident, happy and joyful parent? I wasn't born with these skills, but I had strengths and values that guided me through this.
The struggle of every new parent, the discovery of their parenting identity, the need to gain confidence in their new role and make decisions that help their children grow and their relationship flourish, is what I want to support and be there for.
This is why I decided to help all these new parents, because I strongly believe that, with the right support, parents can enjoy long, joyful relationships with their children, based on trust and fun, and they can feel like this ride can be easy, rewarding, and a lifetime experience.
I am a certified Positive Discipline Educator, a member of the Attachment Parenting Hellas Group, certified Play Therapist, and have been a parent educator specializing on subjects such as early childhood development, divorce, anxiety, and positive discipline for over seven years.
I enjoy working with parents, holding their hands through some challenging paths in their role, and seeing them letting go and being able to get back on track, confident, strong and smiling, is my biggest reward.
Let me shed some light on your amazing strengths and your beautiful core and see how you can become the parent you and your child wants, even when it doesn't feel so…
What Parents Say After Coaching With Me
"
I came across Christina's coaching services, at a very challenging phase of my life, 6 months after having my second child and while dealing with regular tantrums by my 5 year old. Given that I lived abroad, the possibility of Skype was very appealing. I sent my first message filled with panic and stress, and found an immediate and hearty response. In just under 3 months, with Christina's invaluable and inspiring guidance, I was able not only to become a better mother for both of my children, but also to enjoy motherhood and every aspect of my life more than ever. The approach itself is very well structured and highly efficient, but I strongly believe that Christina's charisma, warmth and positive vibe, is the magic glue that keeps it all together. The only problem is that it's so good you don't want it to end.
"
"
I 'met' Christina in a parenting Facebook group where she offered advice as parenting expert. The tender way she approached parent's challenges, her deep respect to parents, but mainly her unique ability to give the child's perspective made an immediate impression on me.
Being coached by Christina exceeded all my initial expectations. She listened to all my challenges with such respect and deep attention. She believed in me as a parent from the start and that inspired me so much. Often during our sessions, she highlighted my strengths, with calmness and certainty, while at the same time she never belittled or ignored my concerns. With a simple and subtle way, she made suggestions that seemed so evident; it felt like I had thought of them myself. In a very short notice, she helped me observe and notice my child as a separate person from me, and also observe myself as a parent, and based on these conclusions we made decisions together that would help me reach my ideal. Lastly, her deep knowledge on each developmental stage of the child made me feel safe in her hands.
I honestly believe that any parent that meets Christina on their path, will gain such important tools that they could use long after their coaching relationship has ended."
"
Browse by Location

Search by Specialties

Find by Name
United States
Other Countries