Meet Gloria DeGaetano, PCI Founder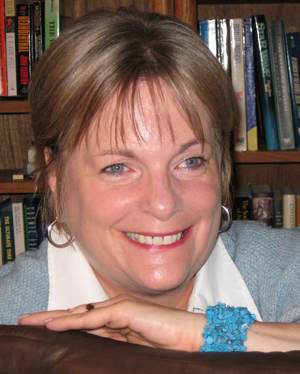 Gloria DeGaetano, M.Ed., Founder and CEO of the Parent Coaching Institute and Parent Coach International, is an acclaimed educator, author, and speaker who originated parent coaching as a profession in 2000. Today the Parent Coach Certification® Training Program and the PCI Coaching Model™ she developed are used throughout the world to train and certify parent coaches.
Gloria began her career as a classroom teacher, working with inner-city youth in Seattle. She then worked as an elementary reading specialist, and a year later joined the administrative team to direct the district's Reading and Language Arts Programs, K-8. For a decade she served in that capacity, developing new programs and approaches resulting in higher test scores for students, greater parent involvement, and overall more effective staff training and curriculum selection processes.
Gloria has taught in the undergraduate teacher training programs at the University of Washington and has been an adjunct faculty member at Seattle Pacific University since 1985.
With her groundbreaking book, Screen Smarts: A Family Guide to Media Literacy (Houghton Mifflin, 1995), she introduced the term "family media literacy" to public awareness. Gloria has written several other books including the best-selling Stop Teaching Our Kids to Kill: A Call to Action Against TV, Movie, and Video Game Violence (with Lt. Col. Dave Grossman) (Harmony Books, revised 2014), Left to Their Devices, What's Left? (West Bow Press, 2012), and Parenting Well in a Media Age (Personhood Press, 2004), recipient of the 2007 i-Parenting Media Award.
Her articles have appeared in numerous publications, including Baby China Magazine, Parenting Insights, Seattle's Child, Portland Parent, American Baby Magazine, The Boston Globe, Committee for Children Newsletter, and the American Academy of Pediatrics Newsletter. Her books and articles have been translated into ten languages including Spanish, Korean, Chinese, Danish, German, and Turkish.
Gloria has been a guest on The Today Show and national radio shows, including NPR's Fresh Air, Marketplace, and The Tavis Smiley Show. ABC and the Canadian Broadcast Corporation have featured her in television documentaries.
Gloria's innovative work in parent coaching has appeared in newspapers and magazines throughout the world including Newsweek, Parents Magazine, The Chicago Tribune, The New York Times, The Wall Street Journal, La Tribune, The London Times, Better Homes and Gardens, Redbook, Ladies Home Journal, American Way, The Chicago Daily Herald, and Southwest Airlines Magazine.
Gloria is the mother of two grown sons and makes her home near Seattle.
With more than 25 years of experience working with children, teachers, and parents as a classroom teacher, reading specialist, district administrator, university instructor, speaker, and consultant, Gloria currently focuses her work on training professionals to become PCI Certified Parent Coaches®, orchestrating the team at PCI and growing a worldwide network of PCI Coaches.
Within the balance of this fulfilling work, Gloria continues to write, coach, and speak because it is her joy and privilege to help parents attain the life they want for themselves and for their families.
For more information, please visit www.GloriaDeGaetano.com or Gloria's media blog, Left To Our Devices.