A Brief History of the PCI
Information from Gloria DeGaetano, founder and CEO
If I were you, I would be researching a prospective parent coach training program thoughtfully and thoroughly. I hope this information helps you know the PCI better and understand its beginnings and its journey to date.
Below are listed selected highlights that we consider milestones at the PCI.
I founded the PCI in 2000 with a dream of a new way to support parents based on leading edge change process theories and a unique coaching model. I wanted to create, not only a training program, but also an institute that would be a "container" for like-minded professionals to support one another in their highest potential and most creative expression. I knew of no other organization that gathers together professionals working with families from all around the globe and provides ways for them to interact, meet, work together, and learn from one another. This vision inspired me and energized me!
The training curriculum came first.
Over a three-year period (1999–2002) I constructed a graduate-level, year-long, distance learning program under the auspices of the Department of Education at Seattle Pacific University. Based on a synthesis of what we know works for families, the reception of this curriculum by professionals such as parent educators, therapists, counselors, teachers, and community health workers, was and continues to be extremely positive. I think I hit a nerve. (See Student and Grad Comments.)
My past 30 years experience and growing awareness of the dire need for effective ways to meet parent's needs, served me well to create a compelling, comprehensive, and exciting curriculum. I am ever grateful for those experiences and for my drive and passion to provide new tools for families and a coherent framework for professionals who support families.
The Parent Coaching Institute's training curriculum carefully defines the world today's parents operate in. It intentionally implements an ecological theoretical model and coaching process that draws forth the authentic, phenomenal self of the parent, positively impacting the children, the family, and eventually, society itself. It is an amazingly energetic and creative process!
In creating the curriculum I asked myself key questions:
What could be more powerful for a society than parents rearing children who grow into capable, emotionally healthy adults who take their place in the world, eager to contribute to the greater good and having the skills, aptitude, and intrinsic motivation to willingly make a meaningful contribution?
What could be more powerful for a society than energized mothers and fathers who know what to do and how to be to meet their children's cognitive, emotional, social, and spiritual needs with ease on a daily basis?
How would a society look if parents every step of their eighteen-year journey had a professional companion with the expertise to offer on-going relevant information, and with the kind heart to be compassionate, non-judgmental while championing parents' dreams and childrens' highest good?
When we parent well, we do change the world. I founded the PCI on the basis of this inspiring idea. Each of us as a parent has a sacred trust to give back to society by making sure our children are not only fit for society but fit to improve society, as well. Each parent is one small part of a much greater whole. Yet, without our small contribution, there is a hole in the whole. With too many such holes, the fabric of our very society tears to shreds as we see in our current state of crisis.
The PCI's curriculum and training methodologies prepares professionals to coach parents well, catalyzing the process of more energized, creative parenting…and then from there…the positive possibilities are endless…for our children and for our future.
The PCI is now the dynamic institute I dreamed about in the year 2000. And we are now growing outside the US and Canada. Please see our international site for more information.
Now the two PCIs, Parent Coaching Institute and Parent Coach International, support the highest creative expression of our students and graduates, becoming a well of wisdom and insight, as we work together to support PCI's Vision and Mission.
Won't you join us in this exciting adventure and help us write the next chapter of the PCI's history?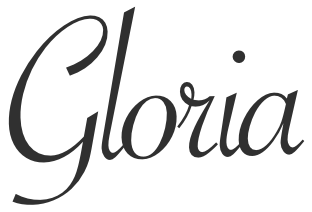 Gloria DeGaetano
Phone: (425) 449-8877
gloria@thepci.org
Highlights from PCI History
September 2000

The Parent Coaching Institute established by Gloria DeGaetano.

May 1999–November 2002

Curriculum Development for the PCI Parent Coach Training and Parent Coach Certification® Training Program.

June–November 2002

PCI Parent Coaching Project with Island County Health to support new moms.

2002

First group of 8 PCI coaches graduate and receive Parent Coach Certification®.

PCI established as innovative leader with the highest standards in the parent coaching field and recognized as the creator of parent coaching.

May 2003

PCI featured on cover of The Wall Street Journal.

March 2005

PCI featured on front page of Sunday's New York Times.

October 2005

First West Coast PCI Retreat weekend with guest speaker, Dr. Jane Healy, Sleeping Lady Conference Center, Wenatchee, Washington.

February 2006

PCI completes PCI Parent Coaching Project with Snohomish Health and Human Resources.

March 2006

Gloria DeGaetano appears on The Today Show.

August 2006–February 2007>

PCI completes PCI Parent Coaching Project with Little Red Schoolhouse to support parents of special needs children,

April 2007

PCI Certified Parent Coaches® of New England initiate the first East Coast PCI Retreat for students and graduates of the institute, University of Rhode Island Conference Center.

June 2008

PCI hosts student and graduate conference held, for the first time, in Chicago.

March 2009

PCI publishes Parent Success Stories, a compilation of stories from PCI Certified Parent Coaches®.

June 2009

PCI hosts student and graduate conference held, for the first time, in Morristown, NJ.

February 2010

PCI begins on-site parent coach trainings in Xi'an, Beijing, and Shanghai.

June 2010

PCI hosts student and graduate conference held in Ann Arbor, Michigan.

September 2011

PCI begins growing in Turkey and the Middle East.

January 2014

PCI launches Parent Coach International.

June 2014

PCI hosts student and graduate conference held in Chicago.

September 2015

PCI launches PCI Middle East.

March 2016

PCI launches PCI Southeast Asia.

May 2016

PCI completes parent coaching project with The Hurley School in Boston.