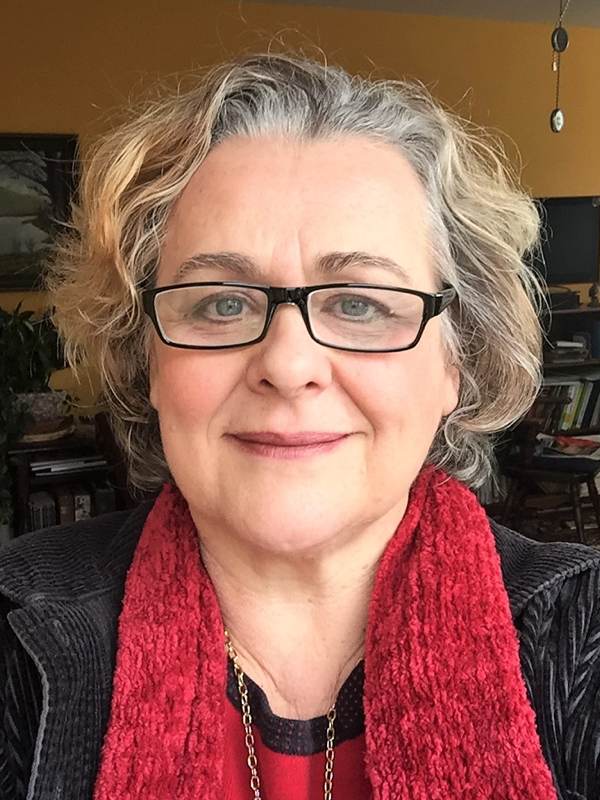 Joy Sperry-Stamenic
Arlington & Washington D.C., United States
Do you want to be a calm and wise parent, but sometimes feel like you are at your wits end? Are you tired or stressed out? Are your kids stressed out or acting out?
Do you think there must be a better way and feel that something needs to change?
There is a better way, and change is possible! You've come to the right place- I and other PCI coaches really can help you become the kind of parent you want to be, and find a better way for you and your family.
You could do an Internet search and find thousands of answers, but none may exactly fit the complexity of your unique situation. As your coach, I will take time to listen to your story, and help you on a journey to a new way of doing and being that fits you and your family. I look forward to hearing your story and helping you write the next chapter.
I enjoy working with parents during all the stages of parenting, from those with a new baby, all the way to grandparents! I especially welcome the challenge grappling with unique and complex situations.
Are you someone who dreamed of changing the world, and now your own kids have you stumped? There is hope! You can be a change agent in your family. And if we can positively change the dynamics in our own families, I believe that we can change the future of the world!
If you are reading this, you are someone who wants the very best for their children. When our coaching conversations begin, you will naturally want to talk about the reality of your current situation, including any problems or issues, but instead of only dwelling on what's wrong, we will look for strengths to build on, by using the well-researched techniques of Appreciative Inquiry and Positive Psychology.
I have studied child development, as well as how positive change occurs in organizations and families. While I will certainly offer you information and direction, as your coach I do not pretend to have all the answers, but rather to help you discover the unique answers that will work for your family. We may use various assessments in addition to questions and conversation.
I have a BA degree in Communications from American University and worked for many years as a professional photographer. I later attended Seminary and studied Theology, Christian Education and Pastoral Care. I am also a Certified Pastoral Caregiver. In recent years, I have worked in Christian Ministry including Family Ministry and Church Administration. My faith has certainly been an important part of my own life journey, and integrating your faith with your parenting choices can be a part of our conversation if you wish it to be so.
I'm a mother and a grandmother, and like to think of myself as a change agent (and I want to help you be a change agent too!). I grew up as a "third culture kid" myself, and spent a good part of my childhood in Africa and Europe. My family includes multi-cultural marriages, adoptions, and beautiful people with a variety of quirks, issues and diagnoses! We've survived lots of ups and downs, including death & divorce. I have found that a crisis is also usually an opportunity.
Coaching parents and seeing a better future unfold is what I love doing the most.
What Parents Say After Coaching With Me
"
… I liked the encouragement to focus on the positive and on moving toward desired goals. It was a training session for learning to focus on positive things in our lives. …Over the time that Joy has been coaching me - I was going through some HUGE landmark stages in life … I feel that I grew a lot and handled all of this much better than expected with Joy's coaching and guidance…I have had an amazing peace and sense of confidence and strength the majority of the time.
I have learned to focus on the positive and to set constructive goals of coping, getting from point A to point B in the most constructive and efficient way possible without letting the problems and setbacks bog me down. Joy reminded me of the small accomplishments along the way, small steps of progress, to keep me encouraged and focused on the important goals as I set them. She helped me let go of the baggage and things that were not healthy or helpful…Much of this was done so stealthily and subtly by Joy that I am only now realizing the power of these tools she used, and taught me to use, over the months. Really amazing!
… It helped me gel my own thoughts … that often led to a revelation of what needed to be done next...I was able to set goals and make difficult decisions… using the learned methods of focusing on the positive and not getting distracted by the road bumps. Joy's coaching was … personal and tailored to my situation and specific needs … I got immediate feedback and could clarify things if not expressed clearly. Having a coach alongside you, reminding you to look at the positive and not get overly wrapped up in … dwelling on non-productive matters is a critically valuable part of coaching.
… No matter what ages your children are, there are frustrations… It helps a lot to discuss the situation and the options with an unbiased coach and to plan the course of action with a coach's guidance.
"
Browse by Location

Search by Specialties

Find by Name
United States
Other Countries