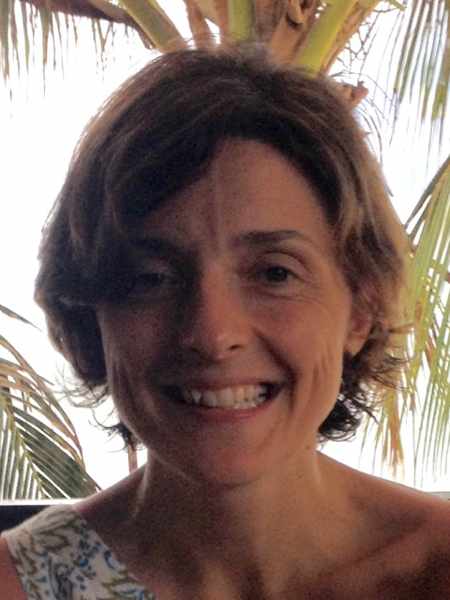 Silvia Vernaschi
Geneva, Switzerland
My work as a Parent Coach has two main goals:
To help parents to reconnect with their strengths and enjoy their families more, by parenting with joy and empowerment.
To support parents in raising emotionally healthy kids.
As a mother of three, I know how rewarding and challenging parenting can be. I had my children abroad, and didn't have any "village" around me to help me dealing with the first years of motherhood. I know how isolated a parent can feel at times, and I am really passionate about helping parents rediscover their strengths, and bring ease into their lives.
At times, as parents and human beings, we forget the good that is present in our lives, and need to get new perspectives to face our daily challenges. I aim to be that person who accompanies parents in seeing their reality with new eyes.
I believe parenting is about us, the parents; it is about the relationship we want to build with our families. I wish we could all cultivate healthy, loving and compassionate relationships with our loved ones.
I feel fortunate to coach people and get to know their vulnerability, strengths, compassion; I feel touched by the commitment moms and dads put in parenting their kids. I am always amazed to witness how quickly my clients start to make small, yet important shifts in their daily lives as they get coached, and to see them grow their confidence and self-compassion.
What Parents Say After Coaching With Me
"
One of the greatest gifts I have given myself and my family is to work with an incredible coach. Silvia is dynamic, compassionate and intuitive. She not only knows of the problems that parents face bringing up children, she understands them. Silvia is also a great listener and communicator. She offers approaches that come with clear explanation, while making sure it is the right solution and sustainable for our family. I find myself applying what I learn every day. Over the course of our time together, I am starting to see myself become more the person I have always wanted to be—more patient and understanding, calmer and happier. I was so strongly supported in this process. Silvia enabled me to value myself as a parent. I felt energized after our sessions and have a better understanding of what I need to do to make my family and our relationships stronger. Silvia has given me the tools to build a healthier, more fulfilling family life. My children, my husband and I have benefitted from Silvia's coaching and our family dynamics reflect that.
"
Mother of 2 from Singapore
"
Silvia is a fantastic parent coach! Working with Silvia helped me to find greater clarity in my parenting in three important areas—appropriate use of electronic media, finding a healthy and balanced approach to snacks and treats, and building my daughters' intrinsic motivation for making good decisions. Silvia's coaching gave me new insights, while also affirming some of the approaches I have been using. Silvia helped to improve my parenting skill and confidence.
"
Father of two daughters (4 and 7) from America
Browse by Location

Search by Specialties

Find by Name
United States
Other Countries