PCI Parent Coaching: Similarities to Business Coaching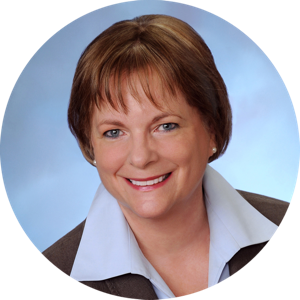 by Gloria DeGaetano
Founder, Parent Coaching Institute
CEO, Parent Coach International™
Recently I had the opportunity to sit down with a business coach who works with multi-national companies. Stationed in Beijing, she travels around the globe supporting executives. Their teams reach, and often exceed, their goals.
I told her that I received a big gift from a business coach about fifteen years ago. Searching for a way to expand my consulting business, I had hired a business coach to meet with me weekly over a period of three months. Mid-way into our process, it occurred to me that I was really gaining clarity and confidence through his astute questions and keen understanding of my challenges and goals. I felt more creative and energetic—although I still had issues to resolve—I had more self-understanding and focus to pursue them proactively.
I went on to tell my friend that in one of the coaching conversations with my business coach, it suddenly occurred to me, "I wonder if there is such a thing as parent coaching? Surely Moms and Dads are the CEOs of their families and deserve this type of one-on-one attention and expert support and guidance that I am getting from my business coach."
As I related this story over coffee to the business coach from Beijing, now so many years later, I remember getting very excited thinking about training professionals to become parent coaches—in a similar way as professionals are trained to become business coaches. I even entered "parent coach" and "parenting coach" on the search engines of the time (back then Alta Vista and Excite) and found that there was no such thing as parent coaching in 1999.
So I decided to create it. Over a three-year period, 2000–2003, I developed a specific, unique parent coaching model that since has proven highly successful to train professionals to help moms and dads reduce stress, gain more effective parenting tools, and overall come to enjoy themselves and their children in new, exciting ways. Now known as the Parent Coach Certification® Training Program, it is offered to professionals wishing to become PCI Certified Parent Coaches® in 19 countries. And, we continue to grow.
I enjoy telling this story because it grounds me in the power of the coaching relationship. For whoever we coach, HR Manager or worried single mother—there are some similarities in the coaching process itself that make the process so profound. And of course, there are important distinctions that necessitate a specific training program if one wants to be a sought-after parent coach.
My friend sipped her coffee and our conversation turned to coaching for business leadership. I learned that there are four major sub-categories in this type of coaching: behavioral change, leadership transition, coaching for high-potential leaders, and intact teams. Once again, I could see the similarities in what we do at Parent Coach International in training and certifying parent coaches.
Behavioral Change
Most parents will come to PCI Parent Coaches wishing their children to change. A toddler who never minds; a school-age child struggling with their school work; a teenager who texts into the night and doesn't get enough sleep—are a few examples. But whatever the challenge, parents know they want their children's behavior to change. However, they often forget that they have to change their behaviors, too, in order for the child's behaviors to change.
During PCI Parent Coaching, parents sit-down (either physically or remotely) with a coach one-on-one and are encouraged to try out new parenting behaviors after a process of identifying what may work better than what the parent is presently doing. Since PCI Parent Coaching is a process, like business coaching, the parent engages weekly with the coach to report how the new parenting approach worked—or didn't. Then coach and client explore any needed adjustments or highlight and amplify what worked well. Often deep insights come to the parent during this segment of the coaching because he or she starts to fully understand how a change in the parent's behaviors makes positive, and often dramatic changes, in the child's behaviors as well.
So PCI Parent Coaching is like business leadership coaching in that there is a continued focus on changing behaviors—both the parent's and the child's behaviors—to achieve desired results.
Leadership Transition
My understanding from my friend was that often employees must transition to a new job or increased responsibility in a company. This can be disruptive, uncomfortable, and anxiety producing. A business coach will help the person, and often the team, to transition smoothly.
If you have one or more children, you know for sure that parenting is all about transitions. We may have just figured out how to mange our two-year old saying "No," all the time and we find we wake up one day and she is asking us so many questions. Welcome to the curious three's! Or how our bright, cooperative eleven-year-old son suddenly transforms into a sullen and seemingly lazy kid. What's going on? Just the typical behaviors we can expect right before puberty.
In fact, each age and stage of children's development, from birth through age 18, requires parents to transition in very specific ways. We can't talk to a five year-old like we do a fifteen-year-old, for instance.
I love discussing this information with parents because I incorporate how the child's brain is growing in each of these phases and what we can do to encourage the most optimal development possible.
In parent coaching, of course, we take into account specific needs of our client, since the parent coach is able to address the certain age and development of our client's child, unlike in a workshop model where many are in attendance.
PCI Parent Coaching helps parents gain knowledge about and become more comfortable with transitions—just like business leadership coaching.
Coaching for High-Potential Leaders
"Parents are the CEO's of their families." When I say this, I mean that moms and dads must lead their children and their families. Otherwise, kids are lost.
In my work with parents over the past two decades, I have found that many moms and dads don't realize their appropriate parental authority. In the United States and other countries, many parents will either be too permissive or too controlling—they seem to have a problem being in authority in a kind firm way. And I certainly understand this.
We all fall into one of those polarities at times. For instance, I had a hard time setting firm boundaries with my sons when they were little. I hated to see them unhappy. Consequently, they became disruptive, even obnoxious at times. I had to work hard to set boundaries in a kind, firm way. Or I knew what would happen.
Typically, a parent who is overly permissive when their children are young, becomes more and more controlling as the children grow older. This can lead to uncomfortable confrontations and lots of needless struggles, making both child and parent unhappy. They become disconnected from each other, making for a very sad situation.
Through PCI Parent Coaching moms and dads find their authoritative voice—that kind, yet firm parental voice. In this way, parents can take the necessary leadership their children actually need, and in that process increase their effectiveness and influence with their children, as well.
As in companies with high-level leadership, families with parents who have found their authoritative voice, have much more potential for being successful.
Intact Teams
When the family is in harmony each member of the family—parents and children both—live more fulfilling lives. The business of living together requires a team approach to planning and organizing complex schedules when both parents work. Parents need to communicate their values and priorities to their children on a regular basis to pass down meaning and purpose in their lives. This requires effective communication and clear understanding of each person's role in the family.
I highly advocate a weekly family meeting to instill a team approach. This meeting addresses the above concerns and is part fun and part work for the kids. At family meetings, for instance, parents can discuss what children did right that week, thereby amplifying children's strengths and self-awareness of their strengths. Parents can communicate appreciation for homework or chores done without complaint. Children can suggest creative ideas on how to get a task done more efficiently or provide their ideas for an upcoming family activity. Kids get a chance to air grievances while parents listen intently, free from other pressures during this special family time.
During a family meeting parents can also address a discipline problem in a more focused way by helping the child role-play a different attitude or behavior rather than trying to "get the child to behave" in the heat of the moment. Parents become more patient with misbehaving children because they know they will address the problem more fully during an upcoming family meeting.
Like all teams, families work better together when there is clarity about roles, assignments, and expectations. The family meeting is just one of several parenting strategies that PCI Certified Parent Coaches® discuss when we are working with moms and dads to help them gain more family cohesion.
As in coaching for business leadership, parent coaching knows the importance of an intact team for more life-affirming satisfaction, and ultimately more peace for kids and parents.
---
Copyright © 2015 Gloria DeGaetano, all rights reserved.
Gloria DeGaetano, an internationally acclaimed educator and author, is the creator of the Parent Coach Certification® Training Program and the founder of the Parent Coaching Institute.