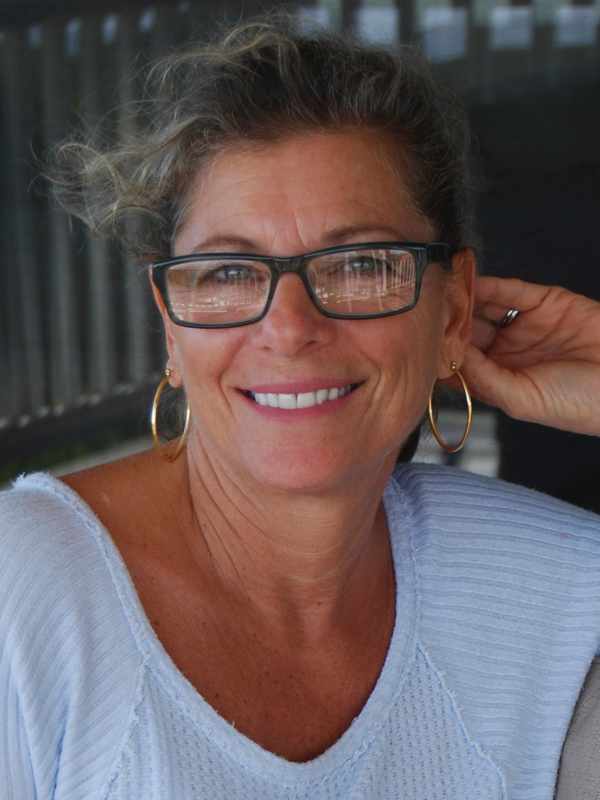 Mary Wheatley
Kalaheo, Kauai, Hawaii, United States
Happiness And Your Role As A Parent
In a recent conversation with a friend, I found myself smiling as he was telling me about his dad and his life's work as a psychologist. Apparently this man had devoted his life to the study of Happiness. Intrigued I delved a bit deeper and came to understand that the dad studied happiness in scientific terms, assigning numbers and calculations to something that I viewed, until that moment, as a feeling. I had never considered that the idea of happiness could be quantified with numerical calculations; who knew?!
I am still quite unsure what combination of numbers and in what format, equate to what we call happiness; but I do know that happiness is found in the experience of the balance of life.
As my friend continued to explain, a man in a grass hut in some far off land could be the epitome of what we call happy. His happiness is not because of wealth, attainment of goods and services, or any of our modern constructs that might apply. Happiness is simply derived from balancing the perceived bad in our lives with the perceived good in our lives. We live in a world of duality and Happiness is unattainable if you have one without the other.
I know there have been many studies and books written on this topic and I admittedly am no expert. I am a parent coach who seeks to invite happiness into the world of parents. I understand that struggle; conflict and challenge, along with the desire for peaceful resolution, are intricately woven into the parenting experience. So in my personal analysis, happiness lies in the relationship of both.
Struggle + peaceful resolution, (create balance) which in turn = Happiness. (That's my formula anyway).
I hope you will consider bringing your parenting struggle to me so that we can find the peaceful resolution that you seek, and inevitably invite happiness into your parenting experience. Who knows, maybe the formula is as simple as that, and numbers really are the insignificant piece that I had always thought them to be.
Brief Overiew & Me
As founder of Inspired Parent Coach, I provide support to parents navigating the enormity of challenges found in raising children in today's world. I am passionate about giving parents a greater sense of their amazing gifts, and I effectively help parents to know themselves in their most optimal role as a parent. We work together with humor, sensitivity, and empathy to uncover unrealized strengths that help you design the life you want for yourself and your family.
I know it sounds great; but how do we get there?
Together we will enrich your child's growth and mindfully understand his/her unique needs while meeting your own. You will learn to be true to yourself and enjoy your parent/child relationship. You will become a more confident, happy, and joyful parent as you tap into the innate strengths that guide you through your most pressing challenge.
Through the inspiring, non-judgmental PCI Coaching Model™, parents/guardians engage in positive parenting for effective, long-lasting change. Thankfully, modern technology enables my coaching services to reach far and wide. So email, text, or call me in order to get this amazing experience started. Soon you will be adding to the testimony of other parents as to how you feel more fulfilled in your role as a parent: one who was willing to integrate struggle with effective & peaceful resolution, resulting in Happiness for all.
Best,
Mary
What Parents Say After Coaching With Me
"
So fortunate to have spent many hours speaking with Mary. I looked forward to our sessions and learned a great deal about parenting, but most of the insight I gained was about myself. Connecting with truths of who I really am and knowing that I can choose how I want to show up as a mother, wife and friend in the most positive light. Mary's sessions were a true gift and reminder to allow my family's best qualities to shine! It was remarkable to watch relationships grow and flourish because "what you pay attention to grows." Mary created a non-judgmental space for me to visit every Sunday, and gave practices to keep close to my heart. Mary definitely chose the right path and is an incredible inspiration!
"
"
Working with Mary provided me with more insight into my parenting journey. Raising two children, 9 years apart, I can attest that I am a different parent to each. Through the PCI experience, I identified the needs of myself, my husband, as well as my children. All uniquely different, I found that I can lovingly, effectively reach the parenting needs of each. Making small changes in myself had a tremendous impact on our relationships. If you are considering PCI, I highly recommend it. Even if you feel you are the best parent you can be, PCI enables you to extend your reach and you will find that nothing is impossible.
"
Browse by Location

Search by Specialties

Find by Name
United States
Other Countries