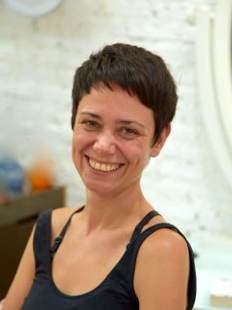 Alessandra Rodel Marazzi
Bangkok, Thailand
Parent Coach Alessandra
Parenting with Joy and Courage
As a Parent Coach I help people through transformational changes. Some are major, some are small. My job is to help parents bring about those shifts in their current reality which will reconnect them to the joy of parenting and will help them address their daily challenges with greater confidence. And greater courage.
What Parents Say After Coaching With Me
"
Working with Alessandra has brought about profound changes to my parenting, helping me shift from an overwhelmed and often fearful place to one of acceptance, curiosity, gratitude, and hope. Whereas the responsibility for my kids sometimes felt like a burden, after my work with Alessandra, my time with them has begun to feel like a gift again. Leveraging my strengths and values in her Appreciative Inquiry-based approach, Alessandra always made me felt heard and understood. Our sessions were also practical and intellectually stimulating: through exercises, I learned to better manage my emotions during tricky situations with my children, and I always went home with lots of food for thought and resources for further self-study.
"
"
When I first met with Alessandra, I had no idea what to expect from Parent Coaching. I didn't really have any significant issues that I could pinpoint, however, having 2 young children, I thought it could be useful to get some useful insights about parenting. What I ended up with, however, was much, much more than that. By the end of the process I felt inspired, I felt even more dedication to my children than ever before, and I also had a clear insight about who I am as a parent and what I stand for. Alessandra is an extraordinary Parent Coach. Thanks to her I feel completely empowered as a mother and more happy than ever in my parenting life, and guess what, that has obviously impacted my children 100% and so they too are happier and more confident than ever. In practical terms, she helped me to understand what my and my kids' 'triggers' are, and I am a lot more conscious about my parenting as a result. She also helped me to define my personal goals and how to reach them day by day. It really has been an amazing experience that I would be happy to recommend to all parents, whether they have specific issues or just want a sounding board. I cannot thank Alessandra enough for everything she has done for me and my family.
"
Browse by Location

Search by Specialties

Find by Name
United States
Other Countries