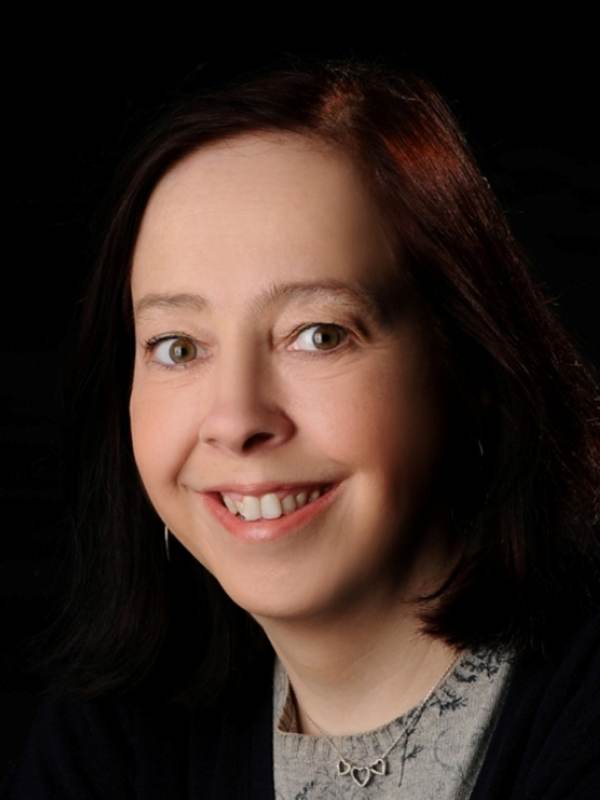 Ayşegül Cebenoyan
Istanbul, Turkey
I Support You Every Step of the Way
Parenting is an exciting journey, in which we not only raise our children but have the opportunity to raise our selves also. In this journey we all have moments that give us the happiness and pleasure that nothing else can give, but we also have challenges, that frustrate us more than any other challenge can. Sometimes these challenges make us feel overwhelmed, we start to feel anxious, we worry that we will never reach our goals, we doubt whether we are doing it right. When we get exhausted with such worries, we need the support of someone who is knowledgeable about human development and child raising, who is ready to listen, who will help us re-explore our strengths and goals, who encourages us to take the necessary steps towards our goals—a parent coach!
Why Us, Not Our Children?
"If there is a problem with my child's behaviors, then I will take her to a consultant to fix her. Why is it me who needs coaching?" "Nature or nurture" is an old discussion. Some people claim that everything is determined genetically, there is nothing nurture can change. Some others claim just the opposite. Today, we know that the truth lies in between. And when we mention nurture, we are mainly talking about parenting. What kind of a model do we provide to our children, how do we interact with them, what we expect from them, what kind of an emotional climate they live in, etc.
As Jung states, "If there is anything that we wish to change in the child, we should first examine it and see whether it is not something that could better be changed in ourselves." (C. G. Jung, Integration of the Personality)
"Why it is not enough to just read some books about the most updated scientific facts in child development?" The answer is another question: "Aren't we all aware of the fact that knowing the right thing to do doesn't automatically lead to doing that right thing? We all want to live a long and healthy life. We all know that for being healthful, one must exercise and eat the right foods. How many of us do exercise regularly and eat the right foods? Coaching supports parents to close the gap between knowing and practicing. It is a process in which one can redefine his/her goals and reshape his/her behaviors towards that goal.
My Coaching Goals
In our coaching together, my basic goals are:
To help you be a joyful and peaceful parent
To raise happier and more self-fulfilling people
To help you create a stronger connection with your children
In this process you will get the most updated, scientific information about child and brain development, and will internalize the behavior styles that will help your children to realize their potential.
I can do coaching both face to face and through phone or over Internet. Like all the PCI Certified Parent Coaches®, I have been trained to use a coaching framework based on Appreciative Inquiry, a very effective positive change process. As your coach, I will be there to listen to you carefully, help you explore your dreams and define your goals, find out and grow your strengths, encourage you to implement actions towards your goals by using your strengths. There are many issues that parent coaching can support you with. Some of them are: communication, behavioral problems, sleep and eating habits, temper tantrums, separation anxiety, peer issues, screen time, homework battles, motivation, teen issues, sibling rivalry, and divorce challenges.
Who Am I?
I started my career as a systems engineer in IBM Turk. After working for 15 years at several positions in IBM, I took the early retirement plan to be a full time parent during the first years of my daughter's life. At the age of three, my daughter started day care. So I decided to pursue my passion to support children and parents. First I took my MA degree in developmental psychology from Boğaziçi University and then the Parent Coach Certification® from PCI. My master thesis, titled "Academic Competence of Turkish High School Students: The Role of Parenting Practices and School Attitudes." was published by Lambert Academic Publishing.
I have also completed the training program provided by the Positive Discipline Association, received the "Positive Discipline Parent Educator" certificate, and became a member of the Positive Discipline Association. I'm also a member of the Parent Coach International Advisory Board. Apart from coaching, I also provide workshops to parents and translate parenting and psychology books. I'm married and have a 15 year-old daughter.
What Parents Say After Coaching With Me
"
Your help for our family is incredible. Just at the moment that I was desperate about the sleep issues of my son Yanki, you came with your magical wand like the imaginary hero of my son and changed the order of our house. Be sure that I will ask for your help through the parenting process and advise everybody. I will say people that I have a wise, logical and knowledgeable friend on the other side of the phone. I'm glad that you are there.
"
Mother of Yankı (4 years) and Ada (7 months)
Ankara, Turkey
Browse by Location

Search by Specialties

Find by Name
United States
Other Countries