Movie Review: Temple Grandin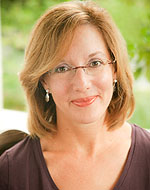 by Mary Wills Funari,
PCI Certified Parent Coach®, MBA Health Care Management
Temple Grandin
Directed by Mick Jackson
Screenplay written by Christopher Monger and William Merritt Johnson
HBO Films, 2010
I highly recommend the new HBO Film Temple Grandin which was released February 6, 2010. My entire family sat down to watch it, and we were completely captivated by the story of this amazing woman with autism. In case her name is new to you, Temple Grandin is a highly accomplished woman with a Ph.D. in animal science who has designed over 50% of the livestock handling systems in our country. She has a quirky, high pitched voice and odd mannerisms as well as a photographic memory and exceptional visual perceptual skills. While a graduate student, she invented a unique, humane approach to cattle dipping and transport to slaughter based on her intimate understanding of animal behavior. As she says, we raise cattle for our use as food and they deserve to be treated with respect and dignity up until their deaths. Her system revolutionized the cattle industry by keeping the cattle calm and cooperative and decreasing handler costs, cattle injuries and accidental deaths.
Temple's story is unique in that she offers the world an inside look to the mind of a highly-functional autistic adult. Her intense sensory aversions to certain clothing, sounds, and human touch are portrayed in the film from her perspective. Her discomfort is palpable to the viewer, as is the extraordinary restraint and respect offered by those who love her most. Imagine not being able to touch or hold your child? Or, consider allowing your niece to experiment with large machinery meant for holding cattle still for inoculations? Her mother faced constant challenges in raising her, including being blamed as a "refrigerator mom" when Temple was diagnosed in the 1950s, and being advised to institutionalize her daughter. With brave determination, Temple's mother fought to teach her daughter language, manners, and discipline at home and advocated consistently for her at every school she attended.
Temple's maternal aunt also plays a key part in her early life as her ranch becomes a source of great comfort and inspiration for Temple. It is there that Temple discovers that intense pressure applied by a squeeze machine helps calm and regulate her when she is under stress. She also forms a strong relationship with her science teacher who takes the time to know and appreciate her special gifts and translate them to her boarding school community. He is another source of motivation and support for Temple and leaves her with a powerful image for facing new challenges.
As an adult, Temple becomes her own powerful advocate as she passionately battles her way into the male-dominated world of cattle ranchers. Her persistence and ingenuity are inspiring as she firmly confronts opposition, applies her intellectual prowess, and struggles to adapt to social norms. She earns the respect and admiration of her peers and the will to keep opening new doors to possibility. Today, Temple continues her work on animal science and is a leading advocate for autism awareness, helping parents, teachers, therapists, and other concerned individuals better understand and support children and adults on the autism spectrum. She has authored numerous books including Emergence: Labeled Autistic and Thinking in Pictures, upon which the film was based.
Temple is a spokesperson for the Autism Society of America and a featured presenter at autism-related conferences. My husband and I had the privilege of hearing her speak a few years ago. I was most impressed by her positive thinking regarding teaching children with autism. As Temple describes in "Autism & Asperger's: The Way I See It," a column in the Autism Asperger's Digest magazine:
"The thinking patterns of individuals with ASD are markedly different from the way in which 'normal' people think. Because of this, too much emphasis is placed on what they 'can't do.' While impairments and challenges do exist, greater progress can be made teaching these individuals when parents and teachers work on building the child's strengths and teach in a manner that is aligned with their basic pattern of thinking."
We can all learn from the incredible example of Temple Grandin and the adults who played key roles in her life. As a parent coach, I believe it is so important to teach our children compassion for others who are different from us. This film provides a beautiful example of the miracles that can happen when parents and teachers believe in children, nurture their strengths and support them in developmentally appropriate ways. Perhaps, the most poignant line of the film is spoken by Temple's mother as she is dropping her daughter off at boarding school for the first time. She says to the teacher, Temple is "different, not less." In my opinion, these are choice words to live by as we interact with others each day.
---
Mary Wills Funari lives in New Jersey and is a PCI Certified Parent Coach® and holds a MBA in Health Care Management. Through her parent coaching practice, Powerful Parent Advocates, Mary reaches out to mothers and fathers struggling with a diagnosis, label, or issue confronting their children and helps them on their parenting journey. Contact her by phone at (973) 477-5439 or email Mary@PowerfulParentAdvocates.com.
Copyright © 2010 Mary Wills Funari, all rights reserved. Used with permission.